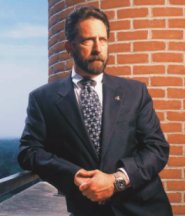 The need for Karate Law, the Martial Artists Law Center of Kaufman Law, first became apparent in May, 2002. David Kaufman, founder of Kaufman Law, was visiting a tournament promoted by a friend of his, and mentioned that he was a lawyer. Within a few hours several athletes, school owners and promoters approached him and asked him for counsel and advice about Martial Artists Law. Within a few weeks, Kaufman Law had been consulted or retained by four martial arts schools, three martial arts promoters and several athletes to represent them in a variety of legal matters. By August, 2002, it was clear that no other attorney or law firm in the United States had Mr. Kaufman's unique background of martial arts experience and legal training. This background was exactly what the martial arts community needed.
Because of Mr. Kaufman's over 45 years in the martial arts, we at Kaufman Law understand the legal issues and problems of the martial artist. We take an aggressive approach to resolving our clients' legal concerns. This does not mean that litigation is the first option; to the contrary, litigation is the last option. However, we have won favorable verdicts because of Mr. Kaufman's ability to explain martial arts problems in legal terms, his ability to draw information from hostile witnesses, and his aggressive protection of our clients.
David Kaufman combine doctorates in law and economics with over 45 years of experience in the martial arts.  Mr. Kaufman, in addition to being an adjunct Professor of Law at George Mason University School of Law, is a 6th Degree Black Belt in MuDuk Kwon Tang Soo Do, holds 5th Degree Black Belts in Kendo and Iaido, and is a Kodokan-trained Judoka.  He operated his own Dojo for 10 years before going to law school and has organized tournaments and represented martial arts associations and groups.
Mr. Kaufman currently owns and operates Kaufman Martial Arts and is the Director of Ju-Jitsu for the Potomac Valley District of the U.S. Amateur Athletic Union.  Mr. Kaufman understands the issues that can arise when training, teaching, or promoting the martial arts.  He can and has testified on the following:
•    Self defense techniques;
•    The standard of care expected of a black belt;
•    Karate/judo/jujitsu techniques and their effectiveness;
•    Standards of care for martial arts school owners; and
•    Excessive force.
For more information, visit www.karatelaw.com, or call us at 703-764-9080.
Professional Credentials
Martial Arts Activities
6th Degree Black Belt and instructor in Mu Duk Kwon Tang Soo Do
5th Degree Black Belt in Myo Sim Kendo
5th Degree Black Belt in Myo Sim Iaido
Over 40 years experience in the martial arts
12 years experience as a martial arts school owner
Former Director of Ju-Jitsu for the Potomac Valley District of the U.S. Amateur Athletic Union
US AAU Tae Kwon Do referee Class C
US AAU Ju-Jitsu referee Class AA
Recipient of Lifetime Achievement Award for Excellence in the Martial Arts and Dedication to Bushido from Roberts Karate
Nominated for membership in the Karateworld Black Belt Hall of Fame
Interview: David Kaufman: Litigator Turns Passion for Martial Arts Into a Niche Karate Legal Practice