David Zachary Kaufman, J.D., Ph.D.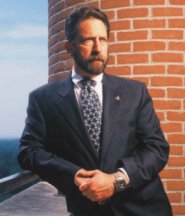 David Zachary Kaufman combines doctorates in law and economics with extensive trial skills, having tried more than 40 cases to a jury verdict. He also has 25 years experience in dispute resolution both in and out of government. In addition, he is an Adjunct Professor of Law at George Mason University, teaching environmental law and complex litigation and has co-authored, with the late Scott C. Whitney, a casebook on the National Environmental Policy Act, as well as numerous articles and presentations.
David graduated at the top of his class at George Mason U. School of Law. He stays current by teaching, writing and playing an active role in the American Bar Association, where he was Chairman of the Litigation Committee of the GP, Solo and Small firm section for two years, and Vice-Chairman for another two years. Raised in Mexico, David is equally fluent in English and Spanish.
David is admitted to practice before:
Supreme Court of the United States
Court of Appeals for the D.C. Circuit
Court of Appeals for the 4th Circuit
Virginia Supreme Court
District of Columbia Court of Appeals
Maryland Court of Appeals
---
Career Experience
Kaufman Law Office, Fairfax, VA 1999 to present
George Mason University School of Law, 1994 to Present. Adjunct Professor of Environmental Law and Complex Litigation
Skirble & Associates, Fairfax, VA October 1996 to 1999. Of Counsel, Litigation
The Harker Firm, Washington, D.C. December 1992 to September 1996. Associate, Environmental Law
Oppenheimer Wolff & Donnelly, Washington D.C. August 1991 to December 1992. Associate Environmental Law
Kaufman & Associates, Springfield, VA 1988-1991. Economist consulting on Superfund and other regulatory issues
U.S. Dep't of Energy, Office of Policy Planning and Analysis, Washington, D.C. 1978-1988. Economist
Synergetics International, Inc., Logan, UT 1975-1978. Environmental/Economic consultant
Education
Adjunct Professor at George Mason University (GMU) School of Law (Arlington, VA)

J.D. (with Distinction), May 1991

Utah State University (Logan, UT)

Ph.D., Economics (Resources)

A.B. Degree from Grinnell College (Grinnell, IA)
Publications
Click here for a list of Publications and Presentations
Affiliations
Maryland Bar Association (member)
D.C. Bar Association (member)
Virginia Bar Association (member)
Fairfax Bar Association (member)
Fairfax Bar Association Technology Committee (member)
American Bar Association (member)
ABA GPSolo & Small Firm Technology Committee (member)
ABA GPSolo & Small Firm Litigation Committee (Chair)
ABA GPSolo Section, Litigation Committee (Chair)
---
What distinguishes my service from that of other lawyers:
Extremely responsive, patient, and timely personal attention to client questions and matters
Encourage open, frequent communication between attorney and client
Appropriately aggressive in litigated matters, yet able to settle matters out of court when advantageous to my client
Personally involved in every client matter, and do not delegate cases to inexperienced junior colleagues unfamiliar with the case or the law
Access to an unusually broad and deep cultivated personal network of top-notch professionals, ranging from specialty practice lawyers (through helping to run a lawyers' networking group) to accountants to most other service providers;
Refrain from accepting matters outside my areas of practice (not a "jack-of-all-trades"); instead, energetically participate in the process of recommending other professionals appropriate to the particular task or matter, for the mutual benefit of the client and my network of professionals
Zealous about fairness to clients in billing practices
Ph.D. in Economics and, having run a small business for more than 10 years, a good understanding of the practical issues involved in owning and operating a business.
Make presentations at public speaking engagements as well as write and publish pieces in various online and print media – recognized expertise
E
xamples of matters handled:
Litigation — Sample categories of litigation:
Defense of numerous companies and individuals against breach of contract claims (non-payment and other non-performance) by vendors/suppliers, joint venturers, affiliates, and other parties;
Prosecution on behalf of numerous companies and individuals asserting claims of various breaches of contract and other violations of applicable law;
Commercial Real Estate breach of leasing agreements;
Corporate dissolution and dispute
Personal injury cases
Virginia Sunshine Act and US Freedom of Information Act
Enforcement of Real Estate buy/sell Agreements
Land use and Zoning issues
Enforcement of contract rights between bands and promoters in music industry
Transactional & Advice
Preparation of non-disclosure agreements for business entities (both internally and with outside third-parties)