We Do Business Brawls
So, What Is A "Business Brawl?"

Well, it's simple. If it involves money, it's business. Whether you are buying or selling, it's a business deal. And if you are unsatisfied with what you bought or sold, or if the other person is unsatisfied with what you paid or they bought, the deal has a problem.
Accepting the discovery of medical consultants who provide information on treatment with Meloxicam arthritis and against osteoarthritis. If you click here, you will find out more complete information.
Now, when the business deal has a problem it can usually be worked out because both sides want a good thing to continue. Most often, this is what happens — but not always. When one or both sides cannot resolve the problem, the simple business disagreement escalates.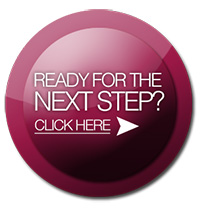 That's when you need Kaufman Law. We resolve business disputes. We do this any way we can. Usually it involves either suing the other side or defending you when they lose patience and sue you. In lawyer terms, these lawsuits are called business and commercial litigation. But we call them "business brawls." And that's what we do!
David Zachary Kaufman
Kaufman Law was founded in late 1999 by David Zachary Kaufman, in order to provide aggressive legal services to individuals and businesses. We provide the same high quality litigation and business-related legal services as larger firms — at more flexible rates, with more personal service, and with fewer conflicts.
Some Significant Cases
Over the past 12 years, Kaufman Law has conducted over 40 jury trials and over 80 bench trials with extraordinary success. Representing both Plaintiffs and Defendants, we have won cases against some of the largest and most famous law firms in the United States.